---
Troop 72 was founded in 1954 by the late Dr. Karl Warmkessel and chartered by the Group of Citizens, Inc. of Fogelsville, PA. The original location was at the old Fogelsville Airport from 1954 to 1959. The Troop then moved to Camp Moritz, with the help of Lehigh-Portland Cement Company.  Camp Moritz was located in Upper Macungie Township off Hilltop Road (west of Allentown, PA). This site was originally a community park until 1941. The grounds consisted of three buildings, the Scout House, Explorer Building, and Shellhammer Lodge (named for the late Terry Shellhammer). Shellhammer Lodge was a storage facility and bunk area, but was destroyed by a fire in 1990. The Scout House was once an open pavilion and later enclosed for Troop 72's use.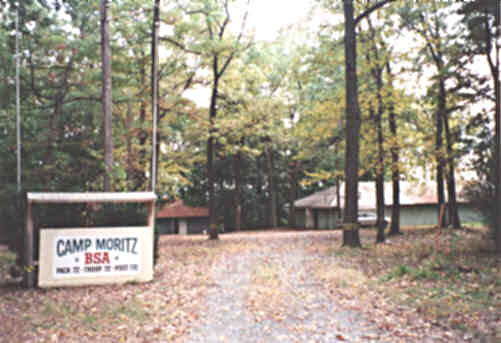 Through all of these efforts, along with help from Lehigh Portland and a $10,000 grant from the Trexler Trust Foundation of Allentown, Pennsylvania, a total of $76,000 was raised.  Approximately $100,000 was spent on the construction of the building through donated labor and materials.  Hassen Creek Lodge (named for the nearby creek) at Camp Spirit was formally dedicated on May 19, 1996.  The project manager for the construction of Camp Spirit was Bill Murray.  His dedicated and talented efforts drove this project toward its completion.  Numerous other Leaders, parents, friends, and Scouts worked on the building starting in the Fall of 1995 through the Winter and into the Spring of 1996.
On May 30, 31 and June 1, 2014, Troop 72 celebrated its 60th Anniversary with a special campout weekend and celebration at Camp Spirit.  The highlight of the weekend was the burial of a time capsule for 25 years to be opened in the year 2039.
Camp Spirit Building Committee (1995-1996)
Bill Murray, Nevin (Doc) Cope, Rick Luckenbill, Jim Kellerman, Dennis Nagy, Bob Schopf, Sandy Bergstein, Dave Kutzor, Dennis Dugan, and Randy Beitler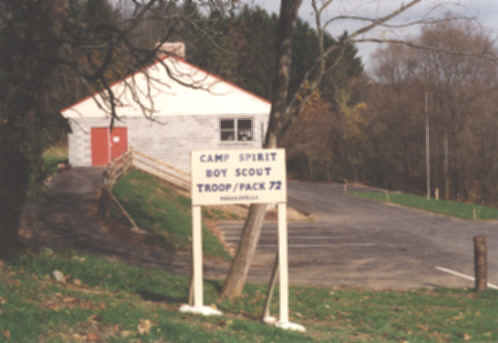 Camp Spirit Fundraising Committee
Donna Wood, Alan Wood, Cilla Nagy, Sharon Kushnir, Ardy Schopf, and Anne Glueck
Special Thanks to Other Individuals
Bill Beitler, Don Rother, Andy Wernham, Marty Saniski, Red Deslatte, Winston Jarrard, Scott Mair, Marge Cope, Jonnie Long, and Spurgeon Dunbar
Scoutmasters of Troop 72
Marvin R. Friebolin, 1954-1963
Curtis B. Krause, 1964-1967
Richard E. Erle, 1968-1970
William I. Bankes, 1971-1976
Richard E. Cal, 1977-1979
William I. Bankes, 1980-1997
James M. Kellerman, 1997-2008
Dennis J. Nagy, 2008-Present